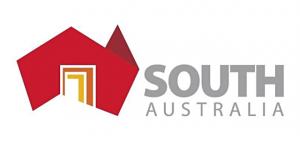 Brand South Australia
Brand South Australia is a not-for-profit, member-based organisation that uniquely connects with the South Australian government, media and businesses, to promote confidence and pride in South Australia's creativity, innovation and industriousness.
Unique to Brand South Australia is the overwhelming support we receive from the South Australian media and business community. It is essentially a collaboration of a myriad of organisations, working together to achieve a common goal for the State.
Brand South Australia plays an important role, locally, nationally and internationally in promoting our State.

Pitcher Partners
At Pitcher Partners we understand that starting a new business is not only exciting, but can at times be challenging. We have a long-standing and firm commitment to innovation and entrepreneurship with trusted advisors available to help you navigate business structures, tax, technology essentials and all things cloud accounting.
Pitcher Partners is a full service accounting and business advisory firm with a strong reputation for providing quality advice small to medium size businesses. In Australia, Pitcher Partners has firms in Adelaide, Brisbane, Melbourne, Perth, Sydney and Newcastle with the ability to leverage from each other's networks and draw on the skills and expertise of 1,200+ staff.
Pitcher Partners is also an independent member of Baker Tilly International allowing us to open many doors across borders for our clients especially in China and the Asia Pacific region.
We have invested significant energy and resources to The Pitcher Partners Institute of Entrepreneurship and Innovation a program offered in partnership with the University of Adelaide and is designed to help its staff and clients develop an innovative and entrepreneurial mindset.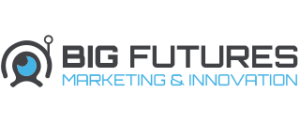 Big Futures – Marketing & Innovation
We are an Adelaide-based marketing and innovation specialist helping businesses to achieve their big futures. We offer strategic planning, marketing, communications, branding and identifying new markets.
If you don't have a marketing plan, or need to lighten the load, we're here to help.
The marketing landscape is always changing and at Big Futures we pride ourselves on keeping our clients' ahead of the game. We are highly experienced in startups, coworking, financial services, property, innovation and sustainability industries.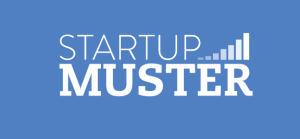 Startup Muster
Startup Muster measures and publishes the progress, challenges and opportunities in the Australian startup ecosystem, in order to demonstrate and accelerate impact.
From July 1st to August 15th 2016, Startup Muster had 118,926 questions answered by 1,075 startup founders, 245 potential startup founders and 568 people and organisations who support Australian startups.
Startup Muster kindly provides a slice of their annual survey to CoworkingSA looking specifically at the coworking industry in South Australia.